Polyurethane Removal - Surface Preparation for Recasting Urethane Parts
Surface Preparation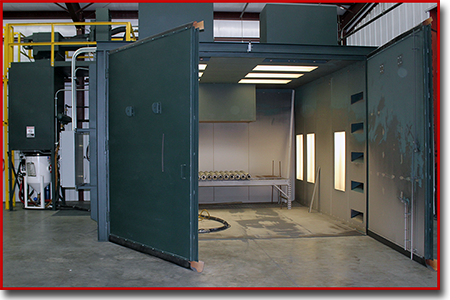 Surface preparation is the single most important process that is engineered to insure proper primer and polyurethane bonding just before the casting procedure takes place. Once steel, aluminum or galvanized goes through our surface preparation process, it comes out with a NACE SSPC-SP-5 (White Metal) blast profile.
Our state of the art surface preparation equipment includes:
Large 201 SF HOFFMAN Enclosed Grit Blast Room
Automated COYOTE Spinner Hanger Grit Blast Chamber
WHEELABRATOR Self Feeding, Enclosed, Roller Core Grit Blaster
See Wheelabrator video
When you have old worn out conveyor rollers, V-rollers, turning rollers, aluminum sheaves of all sizes as well as polyurethane and rubber molded wheels and casters, Do Not Discard Them. Let Elastomer Specialties save you money by completely refurbishing them.
ESI will take your old worn down parts and refurbish them to look like new. More importantly they will perform just as they once did and in many cases even better! More and more companies have discovered that we offer a rapid turn-around time. Once the old material is removed and the core is prepared we provide you with the latest and most durable polyurethane cast technology available.
Even though a large segment of our daily business is renovation, we also custom cast NEW conveyor rollers, wheels, sheaves and casters using only the highest quality Thermo-Set elastomeric materials.
Here at Elastomer Specialties, our vast customer base includes, pipeline companies, the oil and gas industry, power companies, off shore marine,
light to heavy duty manufacturing, industrial, automotive, wind turbine and numerous other worldwide market segments.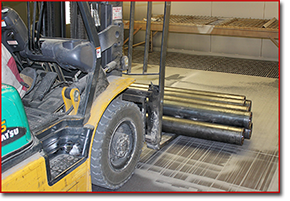 ESI is Your Custom Urethane Cast & Rebuild Specialists
V-Rollers ▪ Wheels ▪ Castors ▪ Sheaves ▪ Conveyor Rollers ▪ Large Turning Rollers