DOOSAN PUMA Series 700L Lathe
The PUMA 700L Series
Elastomer Specialties, Inc. has acquired a DOOSAN PUMA Series 700L lathe. The 700L is designed for heavy and intermittent cutting, accurate production and premium finishes. This series has a box guideway structure which prevents vibration and gives it secure dynamic rigidity. It has the highest spindle speed in its class and delivers powerful cutting capabilities.
The PUMA 700L gives ESI a huge work envelop in the oil and gas, construction, aerospace and ship building industries. ESI can now offer much bigger cutting capabilities to our existing customers and to new customers.
Travel Distances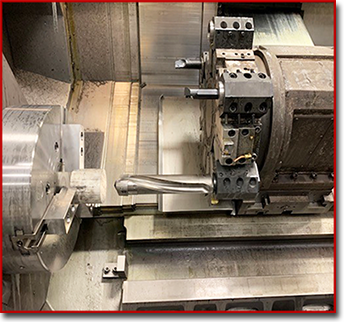 Travel Distance X-axis
-
470 mm (18.5 in)
Rapid Traverse X-axis
-
12m/min (472 in/min)
Travel Distance Z-axis
-
3235 mm (127.4 in)
Rapid Traverse Z-axis
-
10m/min (394 in.min)
Capacity Spindle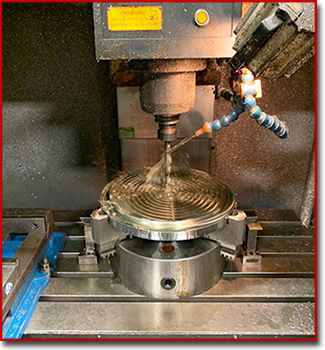 Max Turning Diameter
-
900 mm (35.4 in)
Chuck Size
-
24 inches
Max Turning Length
-
3200 mm (141.7in)
Speed
-
1500rpm
Through Hole Diameter
-
166.5 mm (6.6in)
Power
-
45Kw (60HP)
Torque
-
6605 Nm (4873 ft/lbs)
Tooling Machine Size and Weight
Shank
-
BMT-KEY
Length
-
7,360 mm (290inches)
Turret Stations
-
12
Height
-
2,590 mm (102 inches)
Boring Bar Diameter
-
80 mm (3 in)
Width
-
2,766 mm (109 inches)
Weight
-
21,800 Kg (48,100 lbs.)
Innovators of Molded Polyurethane and Hybrid Polyurea Technology!
Elastomer Specialties, Inc. 2210 S Highway 69, Wagoner, OK 74467 Ph: 918-485-0276 Fax: 918-485-0253